Meet Crossdressers for Fun!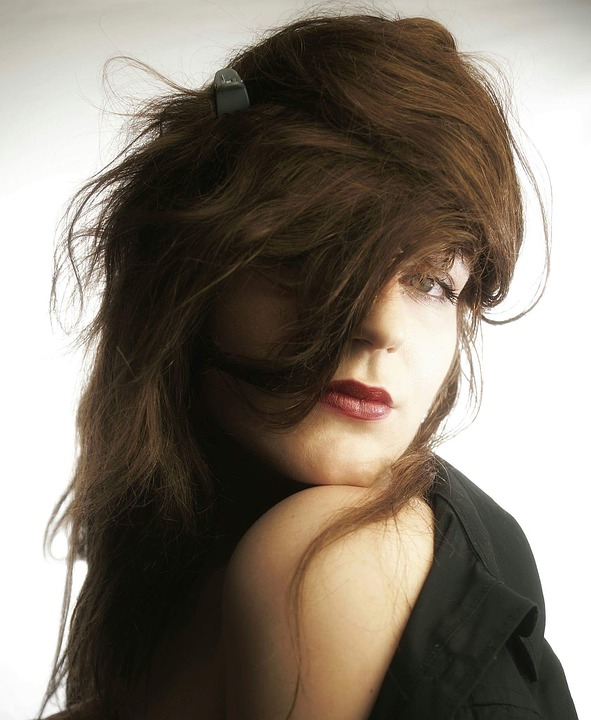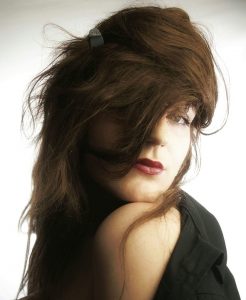 Are you looking to meet crossdressers? Crossdressers are incredibly attractive to many men. If you're into the crossdressing scene yourself then you probably want to meet friends like you. A lot of people want to meet t-girls but lack a basic understanding of the different types of transgender folks. You've come across one and didn't even know it, I'm sure. They are everywhere. They are your neighbors, clergy, police, businessmen and parents.
Crossdressers (sometimes written as cross-dressers, crossdressers or abbreviated as CD's) are a largely misunderstood group. Yet, we make up the largest single sub-group within the larger transgender community. Don't believe it? Come see for yourself.
Outsiders believe the popular misconception that cross-dressing is the pastime of gay men and that the act of cross-dressing is perverse. This is absolutely false. Crossdressers usually self-identify as a male and they may or may not be homosexual. A large percent of crossdressers are married. They crossdress to relieve their stress and slip the bonds imposed by the strict definitions of male and female in our society.
---
NEW!

Meet Crossdressers for Chat and Social Networking

CROSSDRESSERS COMMUNITY & SUPPORT: We have thousands of transgender community members and friends. Crossdressers chat is a great way to explore your place in the transgender community. Come join us in a safe, welcoming environment and meet new friends! We have chat rooms designed specifically for the transgender community and trans support rooms.

CROSSDRESSER ADMIRERS: If you're an admirer or want to engage in naughty chat we have you covered too. Just sign up and look in the crossdresser chat rooms list for adult-themed rooms just for you!

We've created a Crossdresser chat room and social network platform with something for everyone. We don't have a lot of chat rules but we need a few to be sure the chat flows smoothly. Please read through the chat rules and make sure you follow them. Join the conversations and get to know everyone. There are some great transgender folks and community friends who will be happy to chat with you. Click here to sign in or join crossdressers chat – it's always free!
Crossdressers Chat – You Must Agree To The Rules Stated Below
Crossdressers Chat Rules: The trans chat room is frequently monitored by moderators who may or may not identify themselves as staff members. You must abide by their instructions at all times. We try not to be overbearing but some simple rules are needed to ensure a sense of safety and a free flow of live chat.
1. You must be at least 18 years of age per the site rules.
2. Name-calling, harassment, racism, bigotry, and general disrespect towards other chatters is not permitted.
3. Do not publicly or privately post any personally identifying information or private conversations.
4. Conversations involving politics and religion are allowed only in the Politics and Religion & Spirituality rooms, respectively.
5. Arguing with chat moderators is not permitted.
6. Please block members who cause problems or with whom you have personal issues.
7. Do not post Craigslist style ads in the lobbies. (eg. 24/looking for phone or cam fun. etc.) Use topic rooms for these kinds of chat requests.
8. Do not spam or flood the room.
9. Cybering in group/public chat is only allowed in the adult-themed rooms.
---
What Is Crossdressing?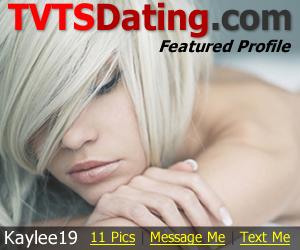 Crossdressers usually maintain a separate male life apart from their cross-dressing persona, which they allow out to play at times. They are usually intelligent, successful and more sensitive than average. Crossdressing is an expression of their feminine side. It is known to greatly relieve stress and tension. Dressing up may be therapeutic to many people which is not uncommon. Being A Crossdresser is not a mental illness although it has been cited as such including those in the mental health field. The view of cross-dressing as a mental illness is thankfully, pretty much outdated. That aside, there are certainly cases where cross-dressing creates difficulties in marriage, employment or other responsibilities.
It can be difficult to meet local crossdressers to meet other people, consequently, they often feel a fear of not being accepted. As a result, this can lead to a sense of isolation and sometimes self-destructive behaviors such as alcohol or drug abuse. On the positive side, however, there are many more resources available to them now than ever before. Much of this is due to the ease of accessing information and meeting people of like minds via the Internet.
Where Can I Meet Crossdressers?
There is a good chance you want to meet local crossdressers. While many crossdressers seek to meet other CD's or admirers online at social sites, message forums, chat rooms and CD dating sites, some date each other and may take turns in the male and female roles. This provides a sense of comfort and safety as they experience life as a female out on a date, or simply out socializing. Others have learned that there are many very nice TV & TS admirers who are more than willing to accompany them on a date. Some of these dates may progress no further while some crossdressers are bisexual or homosexual and find it quite natural to become romantically involved with their date. Furthermore, some crossdressers compartmentalize their identities. While they are strictly heterosexual while in their male mode they are more willing to explore the duality of their sexuality while dressed as a female.
TV/TS personals sites offer a great way to meet crossdressers and their admirers for fun, friendship or romance. Join for free and browse the photo personals and locate local advertisers. Use private messaging and online chat to get to know each other before you divulge any personal information. In addition, if all goes well you may find yourself out on the town with a new friend or on a date with a potential new lover.
TV/TS Dating Categories you may find interesting
Crossdressers seeking cross-dressing partners
Men seeking crossdressers
Crossdressers seeking women
Women seeking crossdressers
Crossdressers seeking men
Am I Gay Because I Like Crossdressers?
It seems to be a popular belief that if you like cross-dressing or like people who cross-dress that you must be gay. That's not a true sentiment. You can be straight and enjoy cross-dressing and crossdressers alike. The average of homosexuals liking crossdressing is higher than straight men but that doesn't mean this is exclusively for gays. When you find yourself enjoying crossdressing it's because you like feminity. You are part of a large population that explores different kinds of feminity and that doesn't make you gay. It makes you open-minded and that's a wonderful thing.
Several resources are listed here
TV TS Dating – This is a dating site where you can meet many local crossdressers and transgender community admirers, both male and female.
Transgender Guide – a transgender resource site for CD and other TG persons with an active message forum and cross-dressing resources.
Transgender Chat – a popular chat room for crossdressers, transsexuals and transgender people. The chat is monitored by helpful chat moderators, as a result, the chat is a very pleasant place to be.
---
Looking For More Crossdressers?
Find anything you need right here! You're just a click away from new friends, new lovers and a whole new, confident, you!
VickieRene.net – Drag Queens, Crossdressers, and Transgender humans; find others who share your story and learn about Miss Vickie Rene, a genuine talent in our world.
TS4Men.com – Find a sexy TS woman looking to please a manly man.
TransChatr.com – Access this FREE TRANS CHAT site 24 hours a day, 7 days a week.
SextMessengeApp.com – The Sext Message App provides never-ending fun for your late-night loneliness!
TransDating.com
TGPride.com – Meet Transgender Friends and community allies to talk to and form bonds with!
Date-Crossdressers.com – Find local crossdressers and crossdresser admirers who want to hook up and have fun TONIGHT!
Meet-TG.com – Find and meet trans friends online. You're just a click away from companionship.
Meet-TS.com – Find sexy pictures of TS friends and chat with many TS people willing to please you.
Meet-Transexuals.com – TS Personals is a great way to find sexy TG girls to chat and hookup with!
---
PRIVACY POLICY: We take your privacy seriously. Meet-Crossdressers.com does not collect any personally identifiable information. This is a free site. We are an authorized affiliate of some sites that may appear on this site, however, you are never under obligation to make any purchase to access all the content on this site. Please contact us if you have any questions regarding this privacy policy.